Product Description
Scalextric C1432M 1980s Grand Prix Race set - Lotus 98T vs Lotus 99T


Including a thrilling Lotus 98T and a breath-taking Lotus 99T, this exciting Grand Prix set offers a nostalgic trip to the twists, turns and turbocharged thrills of F1 in the 1980's. Competing with two of the most iconic vehicles of the era, this retro set is certain to bring memorable eighties racing to life. With over 5.3 metres of track included, experience five alternative track layouts with a lap counter and crash barriers for the ultimate racing encounter.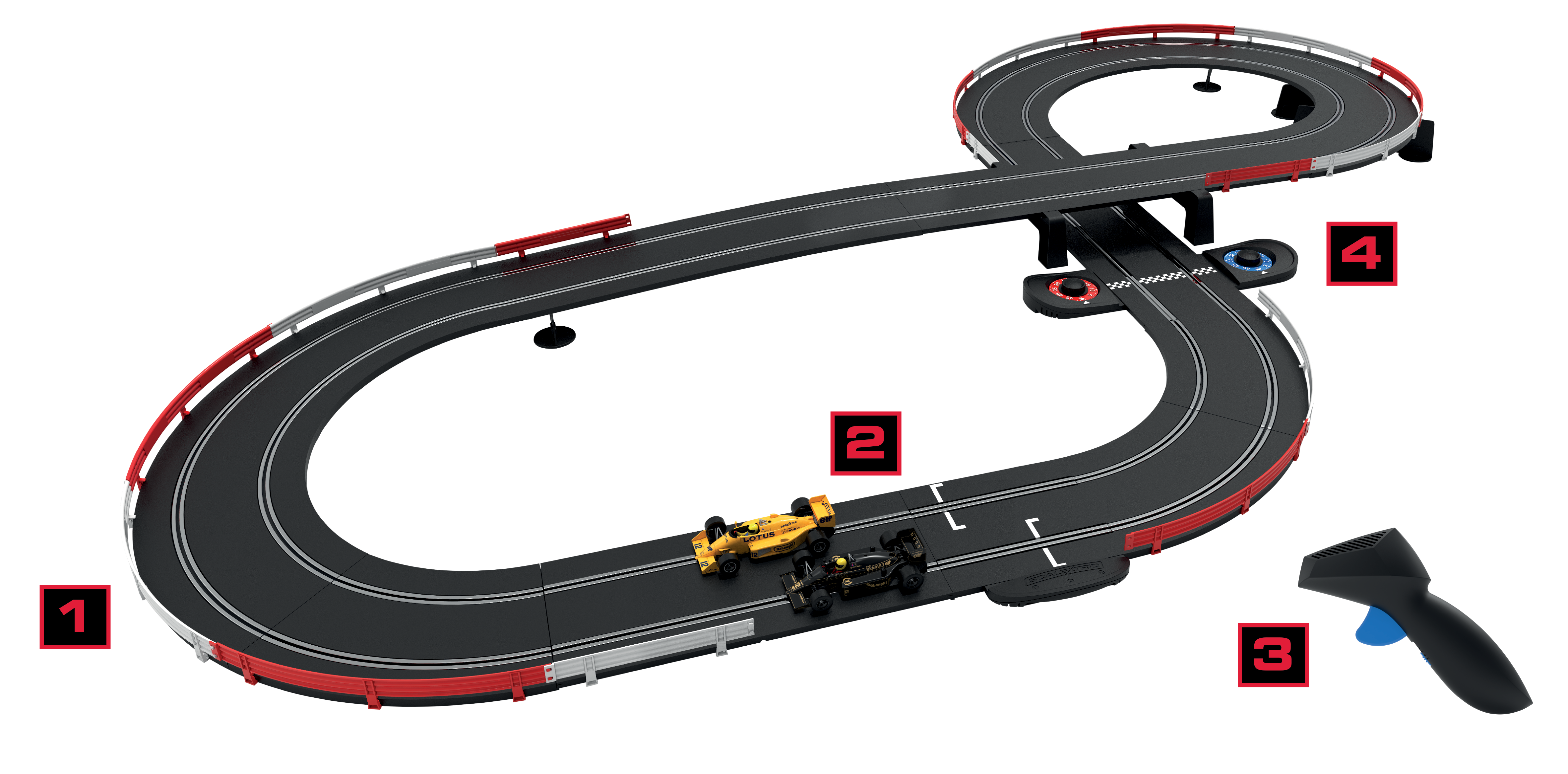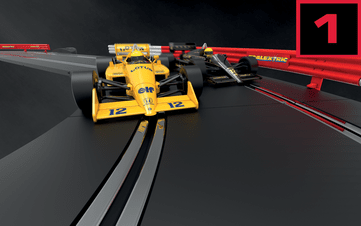 CRASH BARRIER
Bring your layout to life with authentic clip-on crash barriers. Allows for full throttle racing around high-speed corners. Add even more realism to your set by applying logo stickers to the crash barriers (sticker sheet included in set).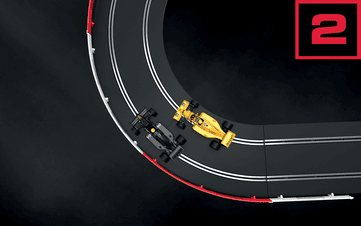 MAGNATRACTION
Patented Magnatraction system helps the car to stay on the track. Powerful magnets in the chassis provide extra traction and downforce.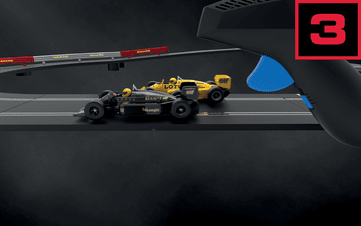 SPEED LIMITER
Lightweight. ergonomically designed hand controller which provides various power-level speed settings.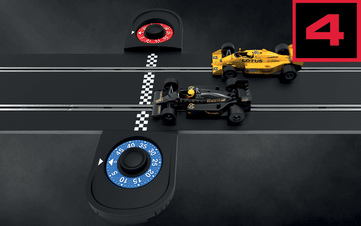 LAP COUNTER
Start/finish lap counter option adds another dimension to the race. Set up to 50 laps. Beat your opponent to the lap counter to take the chequered flag.
Product Info
Two iconic Lotus Formula One cars of the 1980s go head-to-head in this fantastic new retro set from Scalextric! The sleek black Lotus 98T of the world-famous Ayrton Senna goes head-to-head with his amazing yellow 99T as they fight for position around the circuit, with Turbos chattering and wastegates fluttering these famous Grand Prix racers are sure to light up your circuit!
This set contains everything you need to race Scalextric, including two cars, power, over 5.3 metres of track including a lap counter, 2 easy speed limiting hand controllers and crash barriers.
What's Inside
2x Lotus car, 1x transformer, 34x track pieces, 2x hand controllers, 1x braid plate pack
Product Videos
Custom Field
Product Reviews